A recent study, entitled "Human gut microbiome changes during a 10 week Randomised Control Trial for micronutrient supplementation in children with attention deficit hyperactivity disorder" identified key differences in the gut or microbiome of children with ADHD after supplementing with Daily Essential Nutrients micronutrients.
Researchers obtained fecal samples from 17 of the kids with ADHD who participated in the randomized controlled trial testing micronutrients against placebo. They were interested to see whether they could explain any of the group differences in psychological functioning by changes in the microbiome.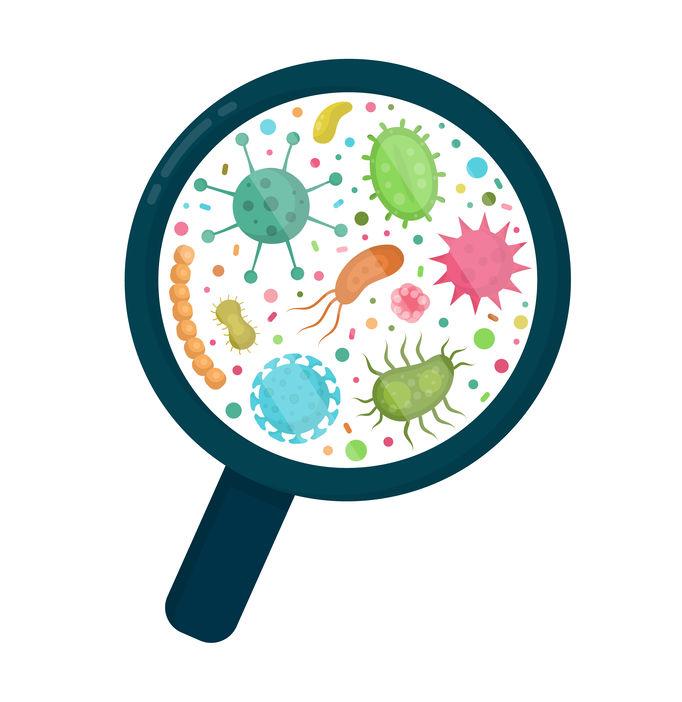 Researchers performed a pilot study investigating the potential effects of micronutrients on human fecal microbiome content. This study was carried out in a sample of children between the ages of seven and 12 years, diagnosed with attention-deficit/hyperactivity disorder (ADHD). These individuals were a subset of children who had participated in a 10 week double-blind RCT comparing Daily Essential Nutrients, a broad-spectrum micronutrient treatment, with a placebo to investigate therapeutic effects on ADHD symptoms. In this study, micronutrient administration was associated with improved overall function, reduced impairment and improved attention, emotional regulation and aggression relative to placebo.
It turns out, kids who were exposed to the broad-spectrum micronutrients showed an increased diversity of the bacteria in the gut over the 10 weeks which researchers did not see in the kids exposed to the placebo. This comes after multiple studies backing the safety and efficacy of broad-spectrum micronutrients for children with ADHD.
While it is well-known that diet and the microbiome play a significant role in the regulation of mood, attention and hyperactivity, "there has been very limited scientific investigation into the potential biological connection", the researchers noted.
Researchers reported that vitamins and mineral supplementation may improve bacterial function which in turn might improve brain function.
The impact that the Daily Essential Nutrients micronutrient blend is having in research circles and, more importantly, in the everyday lives of individuals is gathering attention. It even has some reporters speculating that micronutrients may be "the answer to the mental health crisis" plaguing our world.
One study participant, Victor, a nine-year-old boy, has seen very positive improvements in his ADHD from the Daily Essential Nutrients.
Victor's parents share that their son is experiencing big changes. He is less defiant and is having less trouble at school. In fact, the school used to call up to six times per day; but since they have undertaken the micronutrient regime, these problems no longer haunt Victor and his family.
Victor's mom shares, "There were times when he wasn't being safe...he would throw chairs and throw pencils, it was very, very stressful. There is an amazing difference now."
His parents cite a lot of improvement and say they chose the micronutrients because they wanted something natural for their son. Victor says that he used to have trouble putting together his Legos. "I'm less frustrated than I used to be. I always used to yell and scream because I didn't get to finish my Legos."
His mom credits the micronutrients with enabling her family to do more things together because Victor is now able to control himself a lot better.
The MADDY study is a collaboration of colleagues at the University of Calgary, Oregon Health and Sciences University, and The Ohio State University who are assessing the safety and effectiveness of Daily Essential Nutrients.
One of the lead researchers, Dr. Brenda Leung, recently commented, "This multi-site clinical research trial allows us to replicate studies conducted overseas and extend the findings by beginning to examine for whom, and how, the treatment might work."
The study is a follow-up to over 30 independent medical journal publications, many of which were conducted in New Zealand, the U.S., and Canada, examining broad-spectrum micronutrients and their effects on ADHD, anxiety, stress, depression and bipolar disorder.
As with all previous studies on Hardy Nutritionals® micronutrient formulations, funding is from independent sources. Funding for this research has been provided by grants through the
Calgary Foundation
and the
Foundation for Excellence in Mental Health Care
, a community foundation based in the U.S. that connects donors from around the world to independent research projects and innovations in psychiatry.