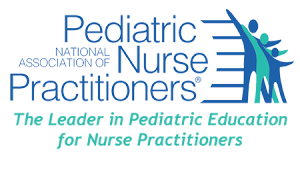 We are excited to announce that on March 15 - 19, Hardy Nutritionals® will be exhibiting at the 37th annual conference of the National Association of Pediatric Nurse Practitioners on pediatric health care.

The National Association of Pediatric Nurse Practitioners (NAPNAP) is the professional association for all pediatric-focused advanced practice registered nurses (APRNs). With more than 8,000 members, NAPNAP is the only national organization dedicated to improving the quality of health care for infants, children and adolescents, and to advancing the APRN's role in providing that care. NAPNAP membership includes national child health care experts, respected authors, distinguished faculty, and practicing professionals representing many facets of pediatric health care delivery.

APRNs are directly involved with promoting, maintaining, and restoring optimal health for children and frequently consult parents and families in an effort to enhance child and overall family health.

Hardy Nutritionals® is looking forward to networking with the advanced nurse practitioners who will attend this 37th national conference. Hardy Nutritionals® founder David Hardy comments, "With the recent research focus and media attention on treating childhood ADHD with micronutrients, we believe that there is a great need for primary healthcare workers to be educated on the critical role specialized nutrition can play in the treatment and prevention of multiple health issues in children, specifically anxiety and mood related disorders."