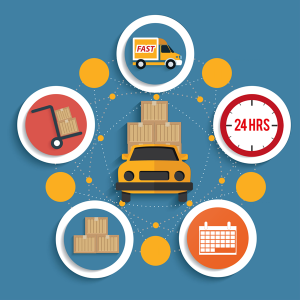 We are very pleased to announce that Hardy Nutritionals® retail customers who sign up for Flexible Autoship on www.GetHardy.com will now get a 5% discount on the value of their product in each order.

Some auto-ship programs can be downright annoying, but at Hardy Nutritionals® we totally get that. Our primary goal with Flexible Autoship is to offer something that allows our customers to benefit from getting products shipped at regular intervals but that gets rid of the annoying parts that accompany most autoship programs. This is why our Flexible Autoship is totally flexible:
Enjoy total control of creation and scheduling of each order when you are logged in.
Cancel, edit, or postpone your order at any time before the shipping date with no penalties.
No need to order a certain minimum dollar amount each month (or each order) to qualify for the 5% discount. Whether you order $30 or $300 of product, you'll still get the 5% discount.
You'll receive a courtesy order confirmation email notification 2 days before each order is shipped.
Your credit card won't be charged until the product ships. This gives you time to change your order after you receive your order confirmation email.
Our FREE shipping and handling (on ground shipments within the continental US) and 50% off shipping and handling discount (for shipments outside the continental US) will continue to apply to Autoship orders with a minimum purchase of $150 of product, just like any other order.


We have been pleased with the feedback we've received since we first announced our Flexible Autoship in a recent NutraTalk Blog article entitled Try our Flexible Autoship for Extra Convenience not quite a year ago. We welcome additional feedback as more of our customers enjoy the benefits of Flexible Autoship.

Share the good news with your friends and family!