Get Balanced Naturally™ recently posted a story on their site from a young mom whose son has been taking Daily Essential Nutrients. With permission, we thought it was well worth sharing on our blog:

"My oldest son is 6 years old and he is incredible. He is super smart, passionate, talented and an all-around impressive kid. I get compliments from people all the time about how bright he is, and how far he'll go in life."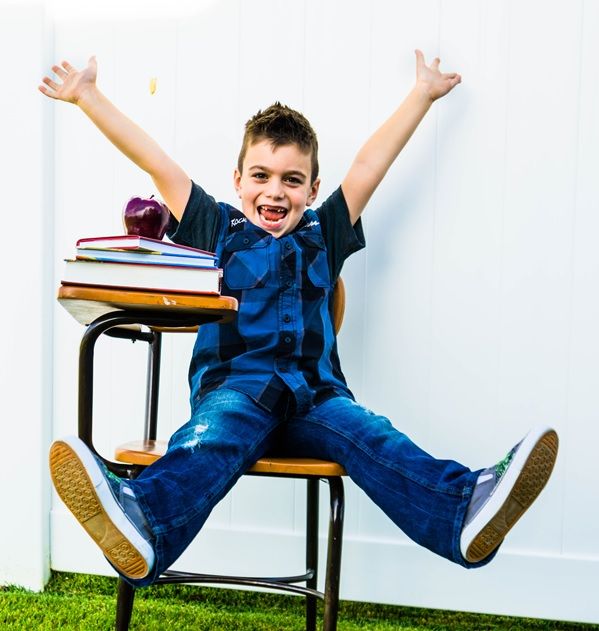 "But somehow, at home, he was a totally different person. Especially when he didn't get his way. He would freak out about the littlest things every day. Getting him to take a bath or brush his hair or change his clothes was like World War III. I have gone through the process of blaming myself, blaming his father (my ex-husband), reading tons of self-help books, going to therapy with him, and seeing several different types of healthcare professionals for help.

"I am not the type of person to medicate my child for something like this, even though I use western medicine in basically every other way in my life and my kids' lives. We vaccinate (though we wait until they are a little older to be safer), we use antibiotics when necessary, we go to a normal pediatrician. But when it comes to mental health medications, especially the ones our doctor recommended, like Ritalin and Adderall, I really don't feel comfortable using them on my young children. So, I set out to see if there was an alternative with actual research behind it and found Hardy Nutritionals®.

"Their Daily Essential Nutrients has been researched for pediatric ADHD, depression, anxiety and bipolar disorder, and is designed to address the behaviors my son was exhibiting, and so I ordered it and got it two days later. The problem is, it comes in capsules. I figured I could spend 5 hours a day trying to get him to swallow capsules (which he has never even tried in his life out of some fear for his life that stems from who knows where), or I could try and make it into a tasty treat that he likes and use it as a reward for good behavior that hopefully perpetuates itself.

"You can't bake or cook the micronutrients into anything, according to the helpful lady I asked on Hardy's chat page. So I went the smoothie route, we call them milkshakes at our house.

"I tried for a week to make a smoothie that tasted like a milkshake with literally no hint of grit or vitamin taste or chalkiness. The first few tries were sans yogurt, which turned out to be a very helpful addition. Then I increased the amount of milk (or almond milk) I added and I finally got it right! It's a huge victory to find a tasty way for my son to get this level of nutrition so as a fellow mom, I wanted to share it with you because it has been a life saver for us for going on four months now.

"We have gone from spending 4 hours a day trying to get him to do stuff to an organized reward system that works. He is calm, but not drugged. He is focused and understanding about his consequences. He doesn't throw himself down on the floor anymore, he pauses and takes a breath instead. He sleeps through the night. He is doing even better in school, speaking out of turn less.

"And he loves the "milkshakes". I do too, they taste great and I can't think of a healthier drink you could possibly get into a kid that needs to "calm down and be good", which is what I feel like I'm always saying to him.

"...I add the Daily Essential Nutrients powder from 8 capsules to a cup of Greek Yogurt, 2 cups of frozen fruit (no sugar added), 1 cup of almond milk (or regular milk), and 1 banana and mix it in the blender. It literally tastes like a cherry Jamba Juice drink.

"His behavior started calming after day two, and has continually gotten noticeably better every day. We take care not to miss a day of these magical milkshakes, because when we do, we really notice."

Here's the original article on Get Balanced Naturally's™ site.