For a limited time, and while supplies last, take advantage of this great offer to save 50% off Hardy Nutritionals® Classic Daily Self Defense™ for Men.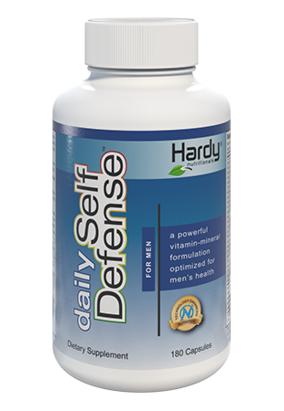 In September 2017, we introduced our new and improved Daily Self Defense™ for Men and the response has been outstanding. Our customers love the fact that Daily Self Defense™ is backed by independent university research showing an improvement in sleep and stress levels.
The response to the improvements made to Daily Self Defense™ has been so positive that we are phasing out our Classic Daily Self Defense™ for Men formula.
While supplies last, pay just $19.97 for remaining bottles of Classic Daily Self Defense™ for Men which have a product expiration date of February 28, 2018.
Why did we improve Daily Self Defense™?
Our scientists are continually looking for ways to give better value, better products, and better results to our customers, but how does one improve upon an already fantastic product? Well, for starters we are proud to announce that our product development scientists have been able fit 25% more minerals in each capsule of Daily Self Defense™!
And it doesn't stop there! We have made all the following value-added improvements to Men's Daily Self Defense™:
25% more minerals in each capsule
13% larger proprietary blend, with 4 new health-boosting ingredients
More high quality forms of vitamins & minerals
Why are more minerals important, and how do the other improvements add value?
Most supplements provide notoriously ineffective forms of essential minerals in order to save space and to market a 'one-a-day' dose. Our NutraTek™ mineral delivery technology combines each mineral with organic molecules – just like plants do in nature – optimizing bioavailability for absorption and distribution to body cells. This approach is bulky, but it is one of the secrets as to why Hardy Nutritionals® products so dramatically outperform other multivitamins.
Minerals are essential to both structure and function in the human body, and humans naturally get them from both food and water, but aggressive farming practices, food supply over-processing, and heavily treated water supplies leave today's men short on the nutrition they need to be optimally healthy. Fitting 25% more essential minerals in the same number of capsules while maintaining the effectiveness of our mineral delivery technology is truly a powerful improvement!
In addition to more life-giving minerals in every capsule of Daily Self Defense™, our scientists have improved many other aspects of the formula. In keeping with recent research on the protective effects of gamma tocopherol against cardiovascular disease, cancer, inflammation, and even neurodegenerative diseases, the new and improved Daily Self Defense™ for Men now delivers vitamin E as a blend of tocopherols, including a significant quantity of gamma tocopherol. Vitamin B12 also now consists of the most abundant natural food form, hydroxocobalamin, in combination with methylcobalamin. In addition to supplying the body with vitamin B12, hydroxocobalamin protects against cyanide toxins.*
An addition to the immune-boosting herbal mixture and prostate protecting ingredients--beta sitosterol and saw palmetto--the expanded proprietary blend now includes four new ingredients: alpha lipoic acid, bamboo shoot extract, Great Salt Lake minerals, and coenzyme Q10!
Alpha lipoic acid is a powerful antioxidant that helps protect your body from the types of cellular damage that causes cancer, heart disease, insulin resistance, aging, and a host of other problems.*
Bamboo shoot extract is good for more than just panda bears! It is a concentrated natural source of bioavailable silica, an often overlooked nutrient found in fruits and vegetables that helps maintain strong bones, joints, and teeth.*
Great Salt Lake minerals are a blend of natural trace minerals that have been researched as a protection against osteoarthritis and joint pain.*
Coenzyme Q10 (CoQ10) is a powerful antioxidant that enhances mitochondrial function and also protects against cardiovascular disease.*


Backed By Independent University Research

University researchers found that Daily Self DefenseTM significantly improved sleep problems and stress when taken at a dose of 6 capsules/day. They commented that "there is a well-established link between insomnia and stress."§


"Micronutrients Had a Large Mean Effect on Stress"§


††Average Depression, Anxiety, Stress Scale subscore (n = 9)
** Significant with 99% confidence (p<0.01); 'Very large' effect size (Cohen's d = 2.43).

"Treatment completers reported reliable and clinically significant change in insomnia severity...and on at least two aspects of sleep"§


†Average Pittsburgh Insomnia Rating Scale score (n = 9)
*** Significant with 99.9% confidence (p<0.001); 'Huge' effect size (Cohen's d = 3.45).
§"Effect of Micronutrients on Insomnia in Adults", A Multiple-Baseline Study. Joanna Lothian, Neville M. Blampied, Julia J. Rucklidge, Department of Psychology, University of Canterbury, 2016

Daily Self Defense™: Not Your Average Multivitamin
We are proud to offer a revitalized formula of Daily Self Defense™ for Men that is now more powerful than ever! Daily Self Defense™ for Men consistently delivers real results that dramatically improve the quality of life of men around the world. For instance, they often report that they get sick less frequently and less severely, have more energy and more mental clarity, and have an enhanced ability to cope with stress.*
Not a Substitute for Clinical-Strength Micronutrient Therapy
While the benefits of Daily Self Defense™ for Men are significant for many people, it is no substitute for Daily Essential Nutrients. At Hardy Nutritionals®, we talk a lot about our Daily Essential Nutrients product, and it definitely deserves the attention! Backed by evidence from a growing number of medical journal publications†, published independent of us by researchers at universities around the world, it is rapidly becoming the preferred first line of defense against serious mood and behavioral disorders for physicians and parents alike.* After all, who wouldn't prefer – for themselves or their child – a proven, effective,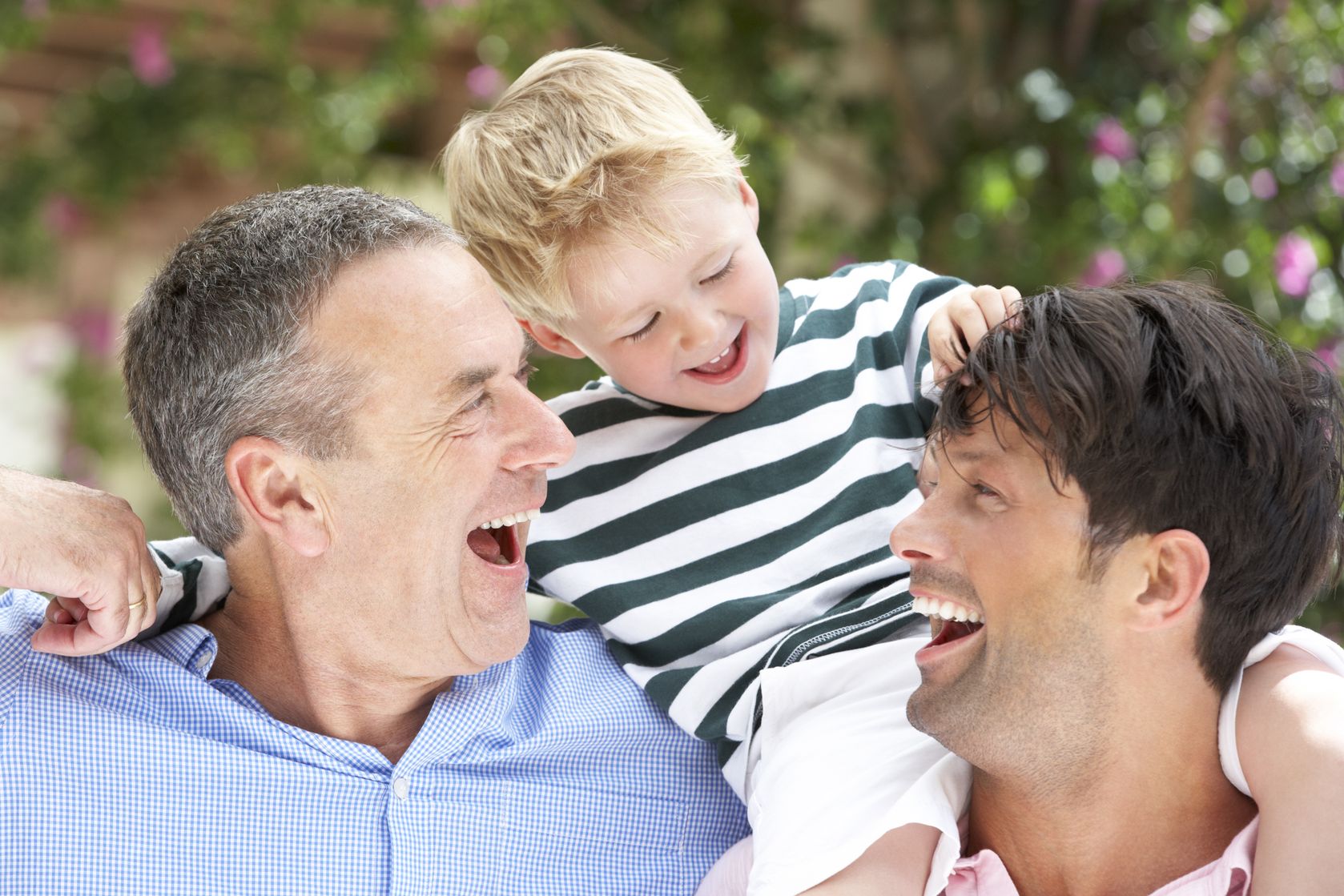 safe, natural alternative to side-effect-ridden mind-altering drugs? But while we necessarily focus on getting Daily Essential Nutrients to those who so desperately need it, a growing number of men without severe symptoms or an officially diagnosed illness are finding Daily Self Defense™ to be a true gem hidden among our clinical-strength products.
Daily Self Defense™ was created by the same team of scientists who formulated Daily Essential Nutrients, to be the 'general health' version of this powerful clinical formula. The reduced dose and price make it a more accessible option for those experiencing sleep issues, stress, and mild symptoms of moodiness.
The new Daily Self Defense™ for Men maintains much of the critical completeness, quality, and balance of essential vitamins and minerals found in Daily Essential Nutrients, but also contains a powerful blend of botanicals and prostate protective factors tailored specifically to the nutritional needs of men. It is designed to boost immunity and fortify against chronic illness and the stress of modern living.*

†Refers to Daily Essential Nutrients and pre-2013 versions of EMPowerplus, co-formulated by Hardy Nutritionals® Founder, David L. Hardy.
*These statements have not been evaluated by the Food and Drug Administration. This product is not intended to diagnose, treat, cure, or prevent any disease.

​