We are pleased to announce that Hardy Nutritionals® Founder David Hardy will be speaking at the AutismOne Conference in Chicago May 25th - 29th, 2016.

AutismOne is a nonprofit, parent-driven organization that provides education and supports advocacy efforts for children and families touched by an Autism diagnosis.

The goal of AutismOne is to increase education and awareness about the underlying triggers of chronic illnesses during the perinatal period and childhood. They feel that education and awareness directly impact how families live, propelling them to make better, more informed choices.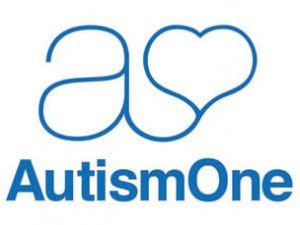 Hardy Nutritionals® founder David Hardy will be speaking about how essential nutrient deficiencies are connected to and are the most likely cause of increases in illness and disease in the population.

He will present evidence that clinical nutrition is now focusing on a broad-spectrum approach which is proving to be more beneficial to human health and is documented in published research. Research has shown that multiple nutrient insufficiencies can produce damage to the brain. Cutting-edge research demonstrates that unique nutritional supplementation can reverse damage to brain cells caused by various factors. Autism has shown exciting clinical responses to this type of specialized clinical nutrition in published research, emphasizing the absolute necessity of supplying adequate levels of all the essential nutrients to meet individual needs. Additional research using a broad spectrum of essential elements is needed, along with collaborative research that combines this clinical nutrition approach with other integrative approaches that have shown promise with Autism.

The Schedule of Events for the conference includes nearly 150 speakers covering a wide range of topics; however, in a recent AutismOne press release entitled "Autism Prevention and Recovery are Possible...", David Hardy is featured as one of the 3 nutrition experts to present at the conference (including Dr. William Walsh and Dr. Albert Mensah).

Visit this page if you would like to register to attend AutismOne 2016 to hear David Hardy and other knowledgeable speakers present.