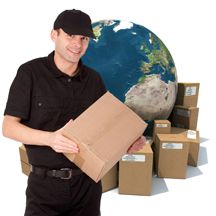 A few months ago, we announced that we had moved to a new product warehouse and distribution center. Centrally located in Utah, Nexpedite has the growth capacity and worldwide shipping capability we need to service our existing clients, while providing room for expansion. Over the months with this new partner, we have found that they maintain a high level of service and integrity, which is required to be successful.

Recently, we conducted a detailed audit on our shipping and handling charges. We found that we are saving money by using Nexpedite's services, as well as from increased shipping volume, so... we've decided to pass these savings onto you!

You may have already noticed that our shipping & handling charges on your orders have changed a little in the last few weeks--this is because we've been gradually applying the changes already. We thought this news was still worth sharing anyways!

Free and discounted ground shipping still remains available for orders of product totalling $150 or more. If shipped within the continental United States, ground shipping is FREE. For orders outside the continental United States, you can still continue to qualify for 50% off standard ground shipping.

Visit us at GetHardy.com, and as always, if you ever have any questions or concerns with regards to shipping or order fulfillment, please direct them to orders@hardynut.wwwss29.a2hosted.com or simply give us a call (Toll Free: 1-855-955-1114).

Stay tuned for more exciting news that we plan to announce in the next few weeks.